Welcome to MOBI!
If you are attempting to access a site that was created in MOBI please contact the site creator and ask them for a link to their site. It should be something like
https://mobi.southernco.com/NAME_OF_THEIR_SITE_GOES_HERE
. If you will be creating sites in MOBI, please
login to MOBI
from your desktop.
Looks great on all mobile devices
Build sites that look and feel native on iOS, Android, Windows Phone, and BlackBerry using only HTML5 and JavaScript.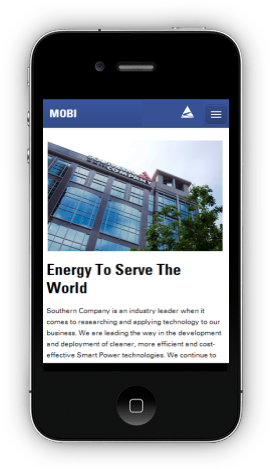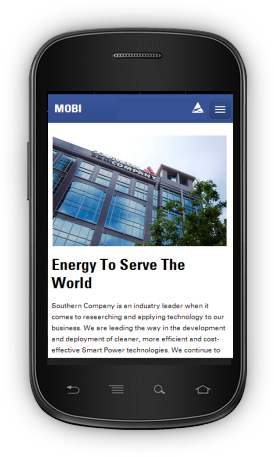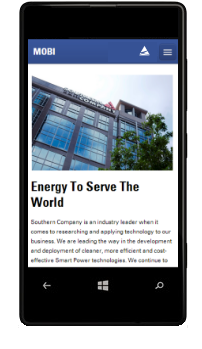 Mobile, Tablet, and Desktop sites?
Create just one site with MOBI and you get all three.
All mobile devices, all tablets, and all size desktops will look picture perfect with your MOBI site. No extra development needed. Just click publish and you can immediately view your MOBI site wherever you are.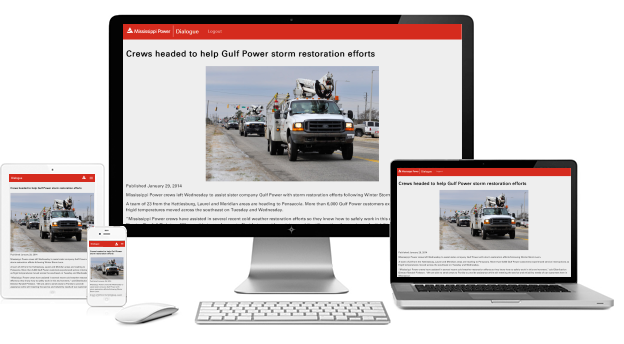 Customize Your Layout
With MOBI you can easily customize the layout of your site to look better for each device. You can stack items on your phone to remove the need to zoom in and out of sections, but still lay them out side by side for your tablets and desktops to conserve space.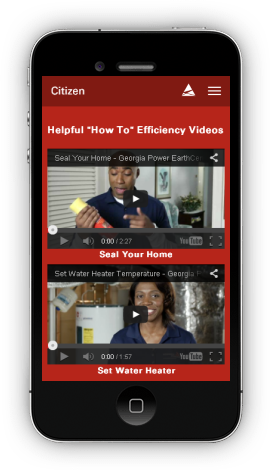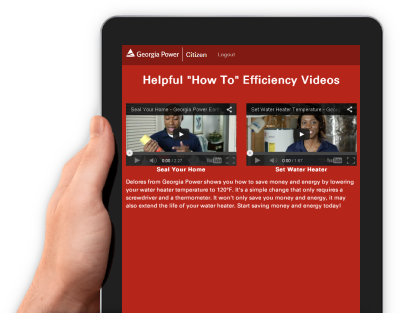 A Simple Website Builder
MOBI is a user friendly content management system built with you in mind. Features such as drag and drop, autosave, and One Step Publish allow you to create a site to meet your needs in a matter of minutes. Learn more...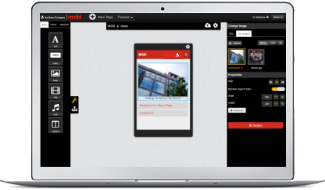 Easily Embed Videos
Adding videos to your site is as simple as copy and paste. MOBI supports both Brightcove (Southern Company's internal video publishing solution) and YouTube (Southern Company's external video publishing solution). Learn more...
Tired of that old look?
Changing between themes is a simple button click away. Choose from one of the many available themes and rest assured that your site will adhere to Southern Company branding. Not the right logo? Choosing your OpCo is as simple as selecting it from a dropdown. Learn more...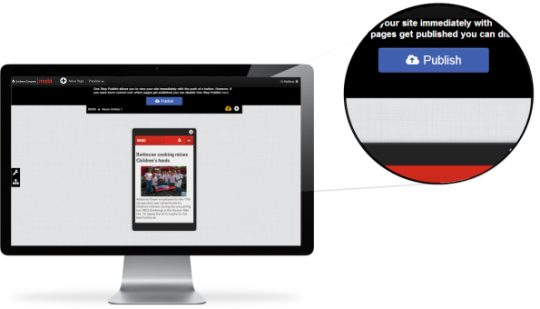 One Step Publish
Tired of jumping through hoops just to get some information to the people who need it? No longer! With One Step Publish your site is live and available to the masses at the push of a button. Make a mistake and need to push an update? No approval needed. No requests to process. Just push that little blue button again and your updates are instantly available. Learn more...
Surveys, Feedback, and More
Want to conduct a quick survey? Want to get feedback from users about your site? Creating forms has never been easier. Simply drag and drop the questions you need and let MOBI collect and organize all the results for you in an easily readible CSV format. Want the data to mean more? Not a problem. MOBI can pass the user's submission to your web services and you can process the data however you see fit. Learn more...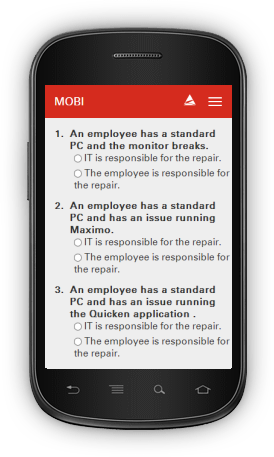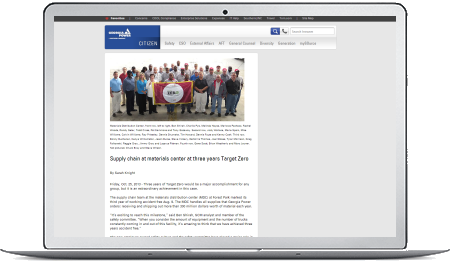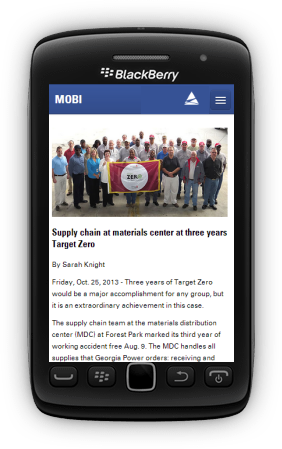 Easily Copy Content
Already have an existing site? With MOBI's copy friendly text editor you can easily duplicate a page or your entire site in a matter of minutes. Learn more...
Multiple Security Options
MOBI makes securing your site easy. By default you get the WebAuth login we all know and love to lock your site down to just Southern Company employees. Want to share content with Senators or Congressmen who likely won't have any Southern Company credentials? With MOBI you can expose your content externally without requiring the user to login. Only want your content to be visible to a select few? Managing permissions is so simple you can even do it from your phone or tablet. Learn more...